The perfect home with the right therapeutic support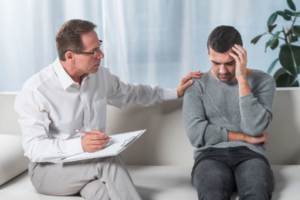 Living with an intellectual disability is more than just facing an impairment and comes with its challenges, like bullying, aggression, and with that, a host of mental health crises that often go unnoticed. These are the kinds of things that Kirra Health Care aims to address by providing its patients with the right therapeutic support and services with funding from NDIS therapeutic support workers.
Here, we make sure that Kirra Health Care is every patient's home, by providing them with an environment that is safe and intensive, along with all the help we can get from the therapeutic NDIS. With therapeutic support workers who are always vigilant and available for their needs on a 24/7 basis, we provide just the right setting that our patients need.
This way, patients can be secure with all the therapeutic support that is available to them at any time of crisis, be it mental or physical. Counseling is provided on a timely basis as and when a patient is in such need. To sum up, we can say that at Kirra Health Care, our patients are our children, and we do all that we can to give them the best therapeutic parenting and nurturing.